About Asser Munch
Kan også læses på:
Dansk
Asser Munch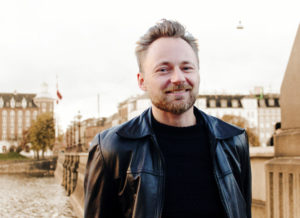 My name is Asser Munch, I'm an architect by trade and an architecture guide in Copenhagen. On this blog, I'm the writer, photographer, and webmaster.
I have a background as a teacher at the School of Architecture in Aarhus. Later as a building architect on smaller, very diverse projects. The underlying relations in architecture has my special interest since start of my education. As a teacher my ambition was to communicate an architectural knowledge and views in a straightforward and clear language to my students. Now I pursue this ambition in my way of connecting dots in the form of the places I visit with guests throughout Copenhagen. Not least to laymen without familiarity with the jargon of architects – but for whom the realm of architecture and urban space is no less important.
You can experience my views and opinions on Copenhagen and Danish architecture by joining one of my guided tours with beCopenhagen. You are most welcome to bring colleagues, friends and family, your soccer team or whomever, you'd like.
See you at the streets of Copenhagen 🙂